We invite

you to become part of the Powerhouse family! Our staff will strive to teach each and every athlete the value of commitment, teamwork, integrity, responsibility and leadership—all while promoting self confidence, a positive attitude and a deep love of the sport.
To all Powerhouse Cheer & Fitness students:
In light of the recent concerns with the BISD students being on the same flight as the nurse diagnosed with Ebola, we are taking extraordinary measures to protect our kids at Powerhouse. Although these children do not attend our gym, we have extensively cleaned the gym thoroughly with hospital strength cleaners. We have always used this strength of cleaning products, but are taking the extra steps of cleaning more frequently throughout the duration of the day to ensure the safety of our kids. We will clean water fountains every 2 hours as well as the sinks and toilets. We will be taking all student's and staff's temperature when arriving to assure they are fever free. If they have a fever, they will be sent home. We have antibacterial stations throughout the gym and afterschool areas that may be used as well. All students and staff will be required to wash their hands immediately upon arrival at the gym. Thank you, in advance, for your understanding as we want to protect our students and their families. We will continue to pray for the BISD students that are dealing with this difficult situation at this time.
God Bless,
D'Ann & Dane Legg
IT'S BACK!!!
Amazing Classes!
Congratulations to our 2013-2014 All-Star Teams on an outstanding year full of National Titles!
We can't wait to start our new 2014-2015 season!
LET'S GO POWERHOUSE!!!!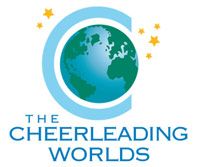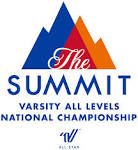 Our office hours are Monday-Friday 9:00 am - 7:30 p.m. If you have any questions, you can call us at (254) 939-9900 or e-mail us Powerhousecheer@live.com.
We are located at 907 E. 13th Ave. Belton, Texas 76513
---
Friday Night Open Gym:
Join us every Friday Night from 6:30-8:30. We offer in-ground trampolines, foam pit, spring floor games and fun. The cost is $10.00 per child age 5 and up.




TOT Open Gym:


Join us every Monday, Wednesday and Friday from 10:00-11:00 am. Your child will enjoy a full size inflatable, trampoline, foam pit, and spring floor fun. The cost is $5.00 per child age 18 months - 4 years old. Parent Participation Required.



Parents Night Out:



Join us every third Friday of every month from 7:00- 11:00 pm. Enjoy a night out, while your child enjoys an evening of tumbling, cheer, games, and movies! The cost is $20 per child. (Pizza provided after 9:00) If you are not a member of Powerhouse you must have a release waiver signed by a parent or guardian on file. Please see the front desk for more information.
---